Register in CreateMate
Call the registration mask under https://pdf-createmate.de/register and fill in the fields. Fields marked with an asterisk are required.
Do not forget to check the box for Terms of Use and Privacy Policy.
Confirm your e-mail address in the automatic e-mail.

Connect HubSpot to CreateMate Account
After confirming your email address, you will be requested to connect the HubSpot account.

Enter your HubSpot account credentials below. If you have multiple HubSpot accounts, now select the one you want to link to CreateMate.
Here you will be asked again to link the application.

You will now be redirected back to CreateMate and can start the onboarding tour.
Edit & Upload Your Template
Have the DOCX file ready that you want to personalize.
Copy the properties via the button and replace the text sections that should be automatically filled in by HubSpot properties.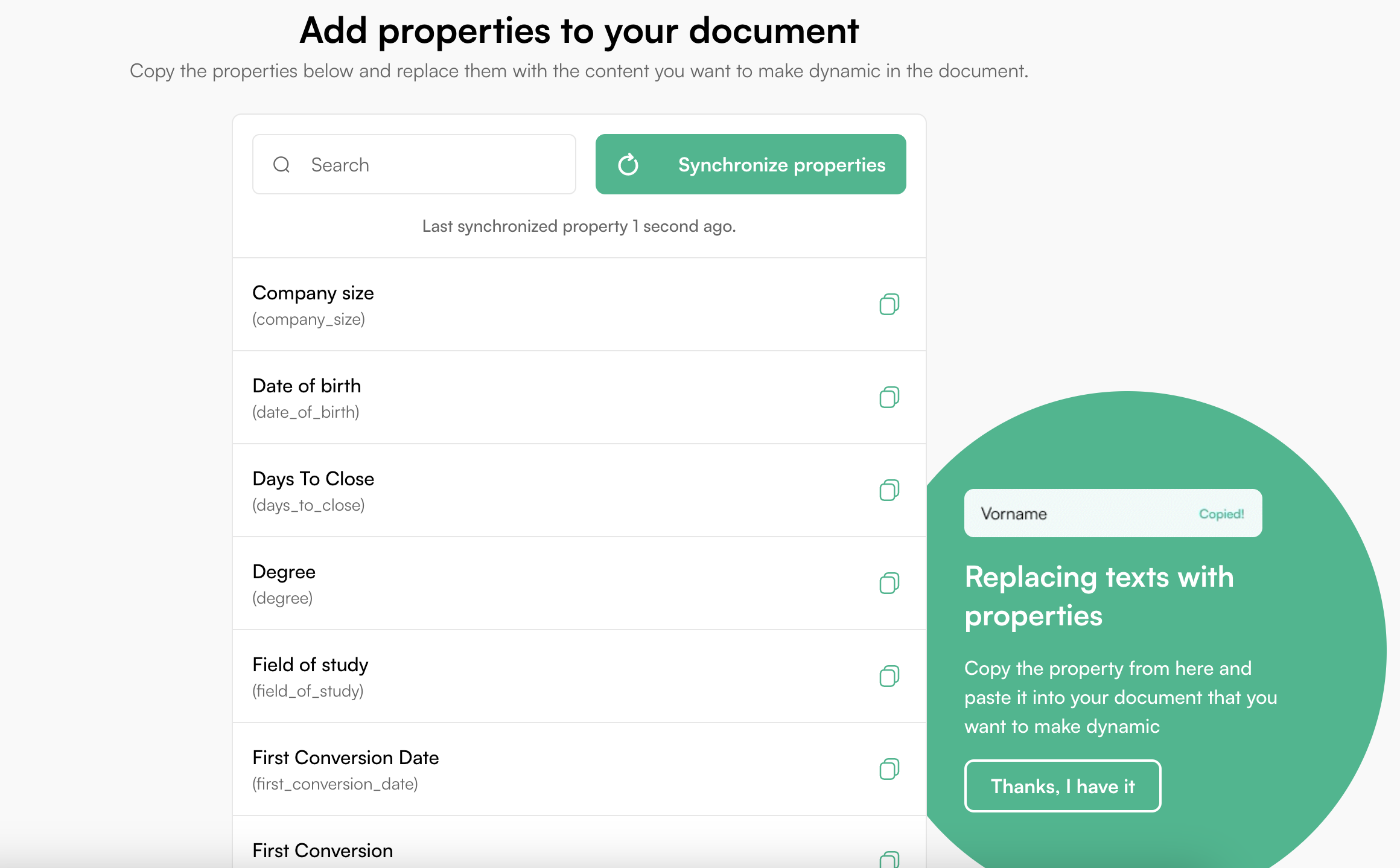 This step still takes place outside CreateMate. You edit the document in Microsoft Word, Google Docs, OpenOffice, etc.
After you have replaced all text passages, click and upload the just edited document.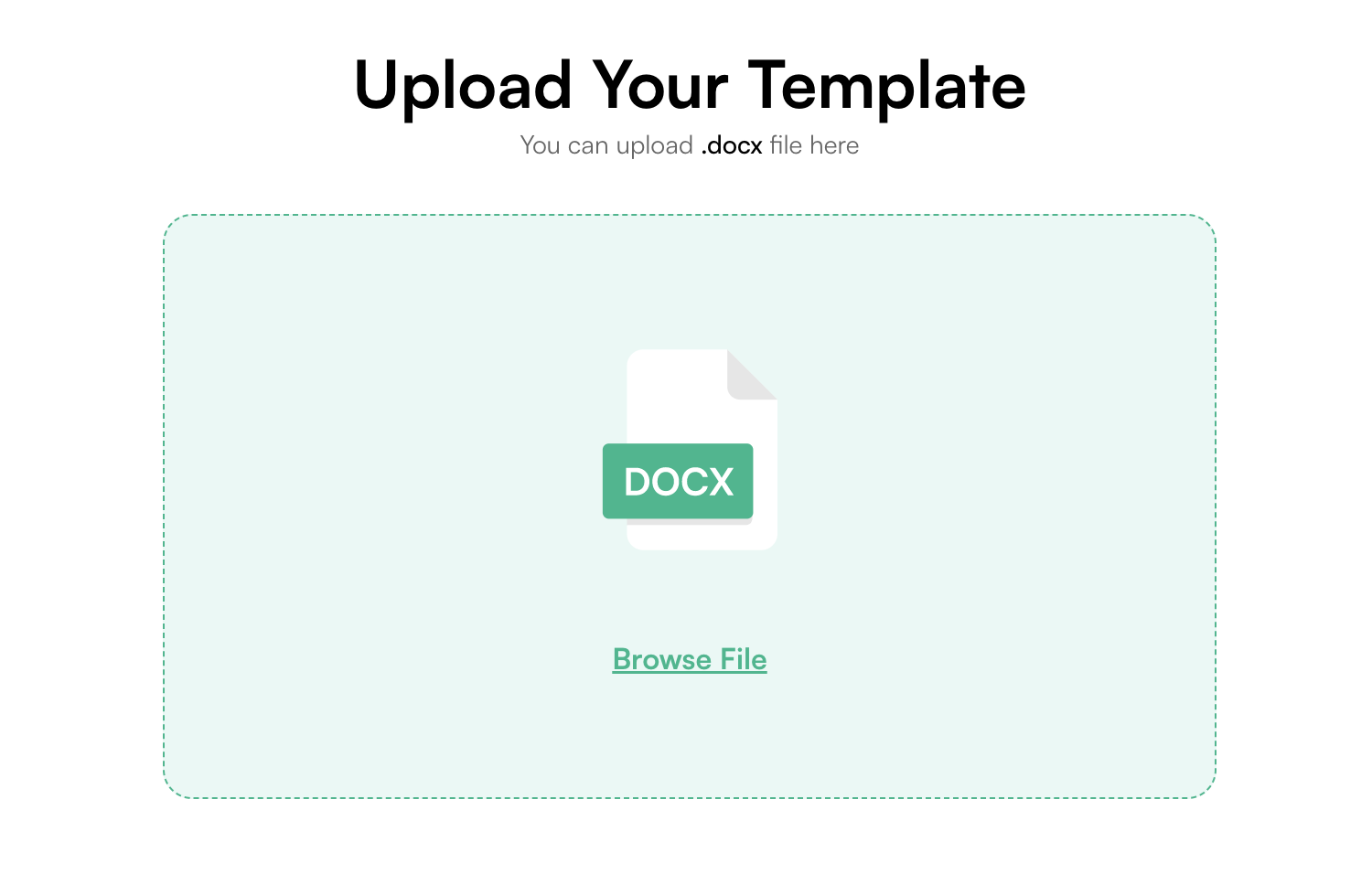 In the following overview page you assign a name under which the template should be displayed and select the HubSpot property in which the PDF file can be saved and retrieved later on.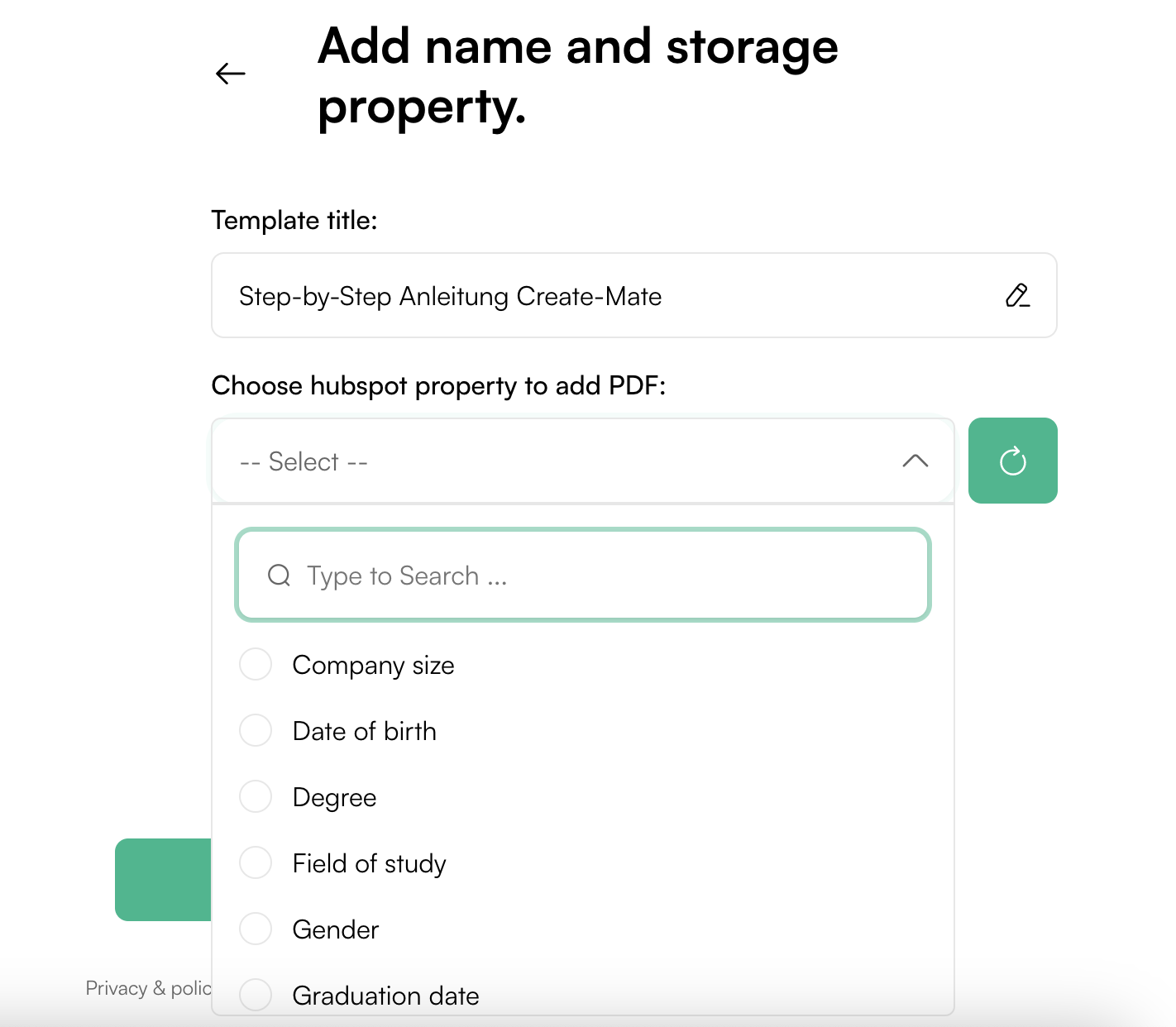 If you have not yet created a Contact property to save the generated PDFs in HubSpot, do this step now.
You complete the customization of the document in HubSpot.
The CreateMate generates a workflow in HubSpot where you can add a trigger.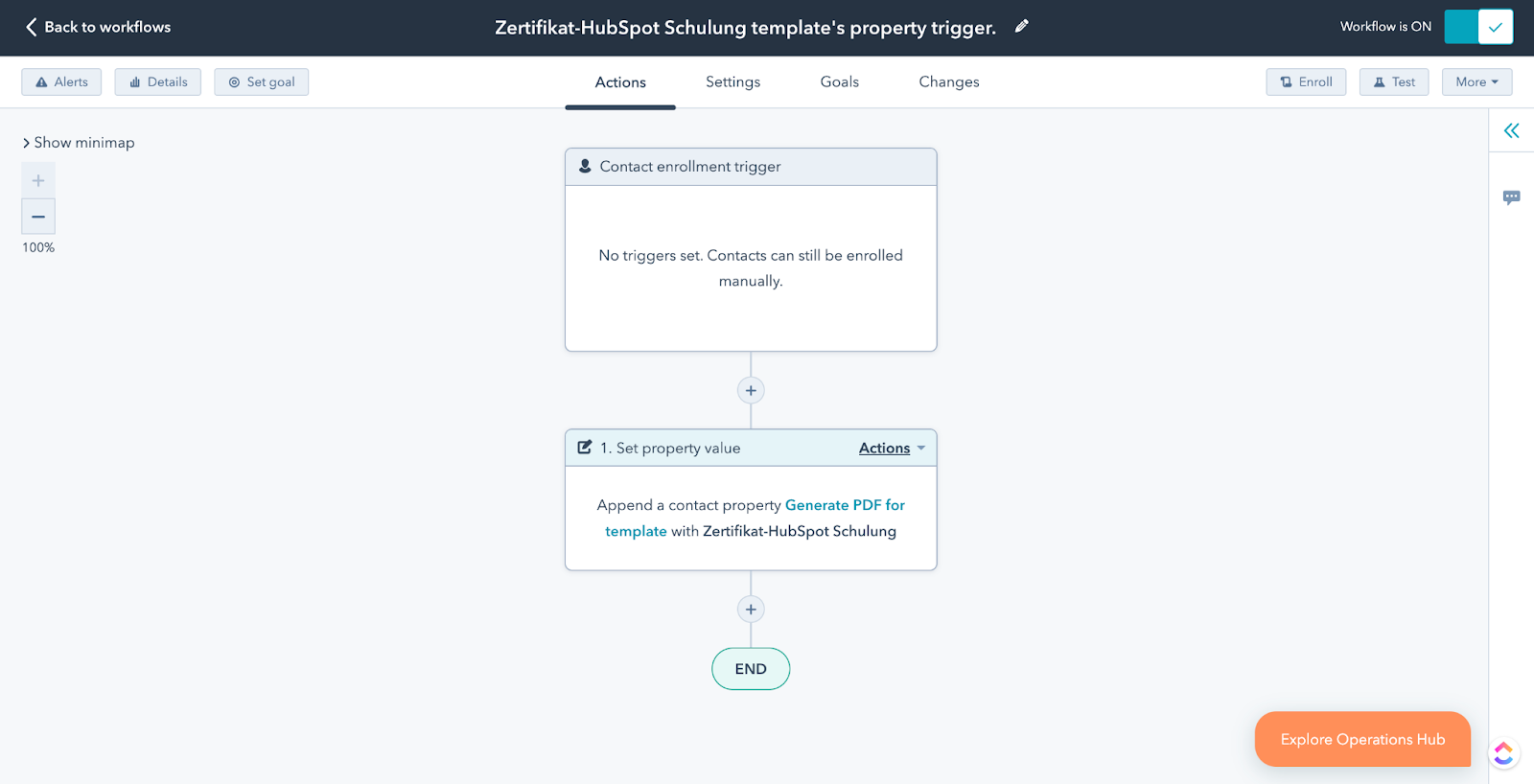 Click on 'Contact Capture Trigger' and add any trigger property. This property determines for which contacts a PDF file should be generated.
Finish editing the workflow by saving and recording existing contacts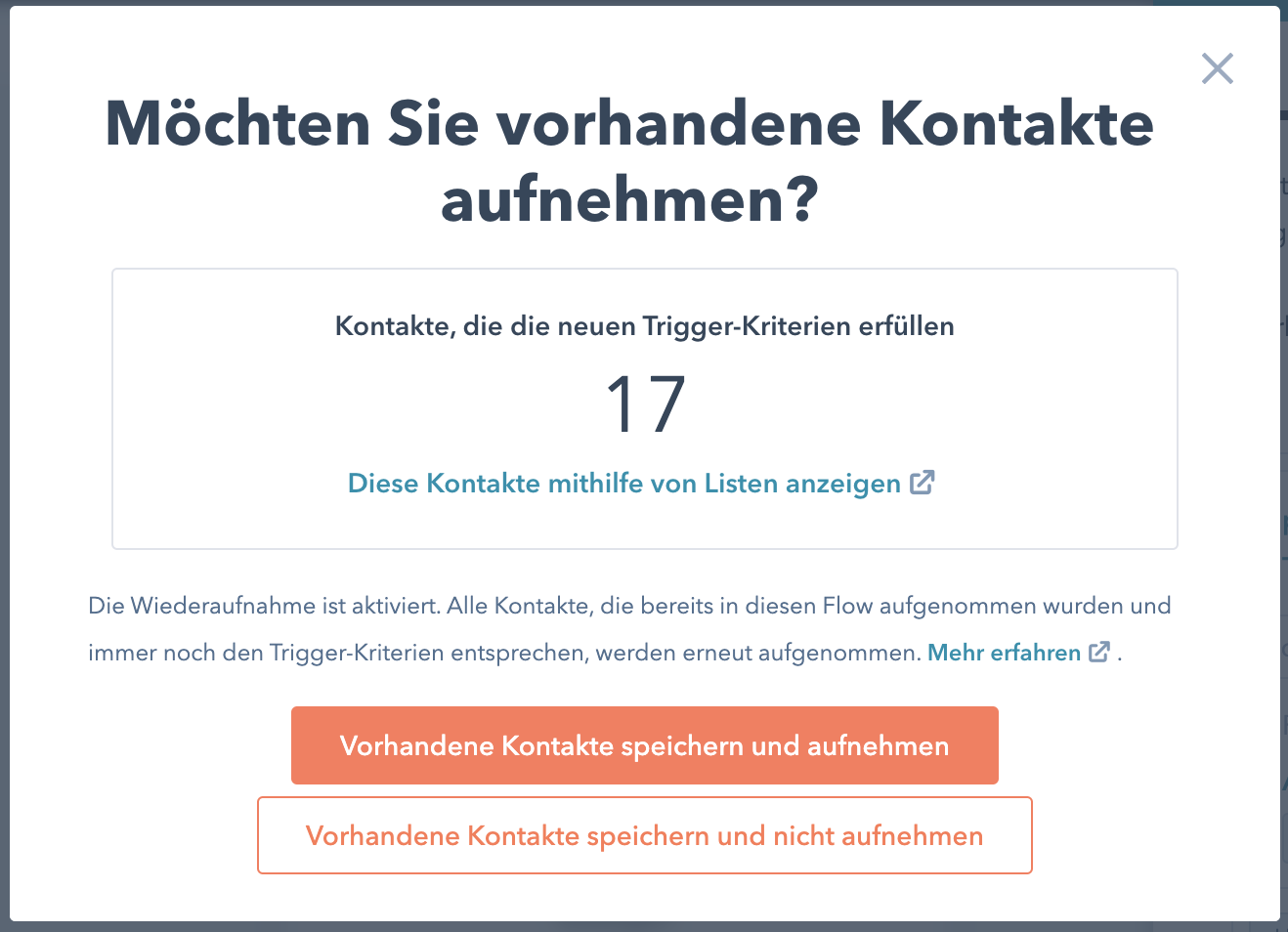 New PDFs are now automatically generated as soon as new contacts are captured from triggers that have just been set.
Save properties for PDF files created within HubSpot
If you want to create a new property where generated PDF files will be saved, make sure to select the field type 'File'.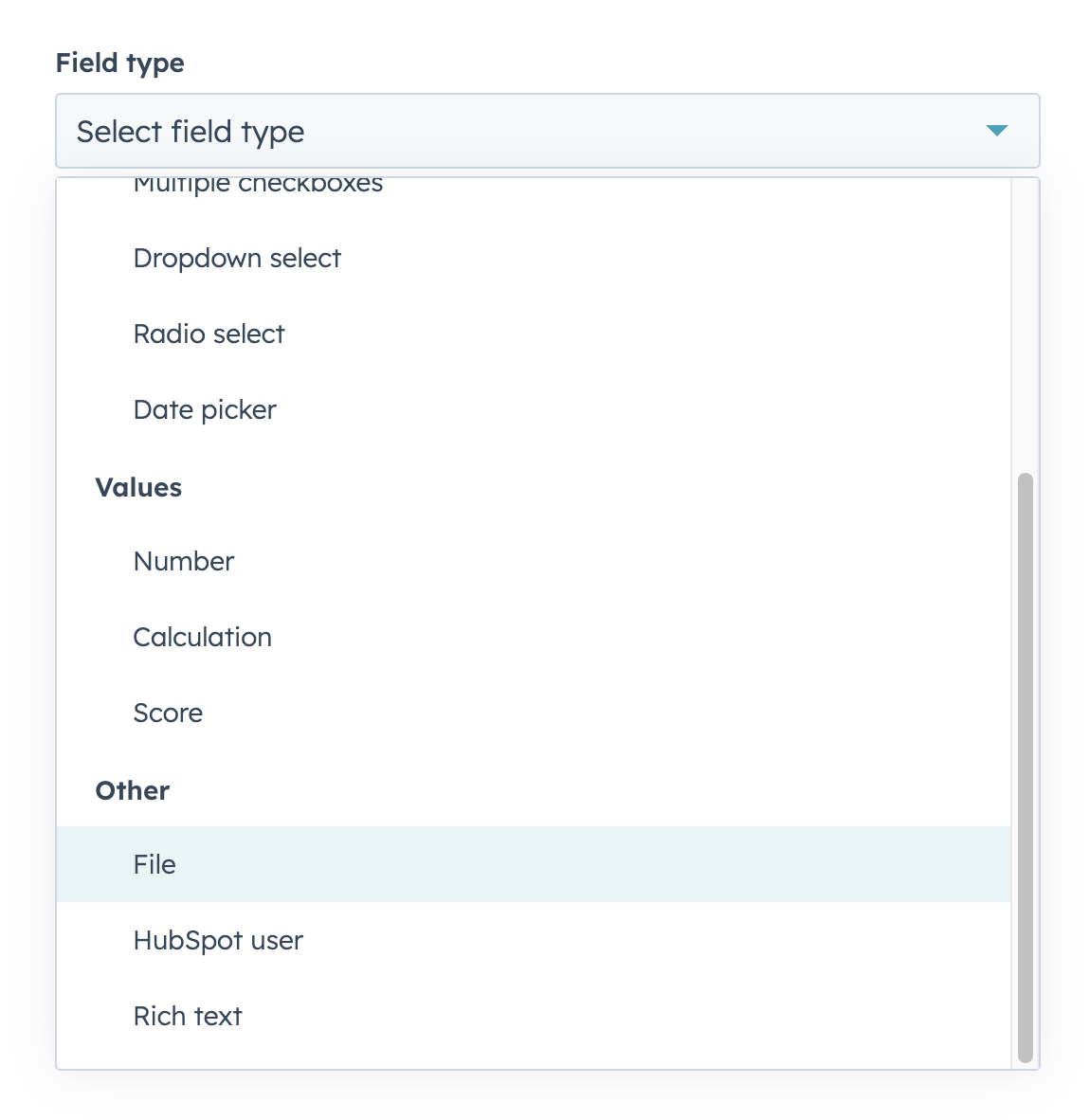 Manage Profile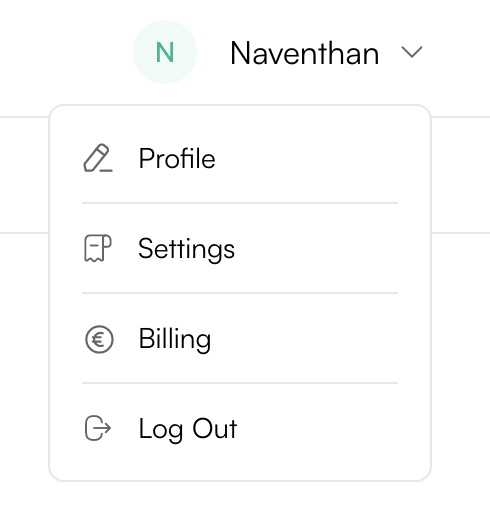 In the profile you can change the data entered during registration.
Additionally you can change the language between German and English.
Set-up secondary Email
If you enter an alternative e-mail address here, you can automatically send the newly generated PDFs from CreateMate on a daily basis.
The secondary email address must be different from the primary one.
Under "Settings" you can activate the automatic e-mailing.
Manage Setting
Under Settings you can see how many documents you have uploaded and how many PDFs have already been generated. You can also see how many more PDFs can be generated before the account needs to be recharged.

{ remove(message) }, 5000)" class="fixed inset-0 z-[100] flex flex-col items-end justify-start px-4 py-6 space-y-4 pointer-events-none sm:p-6" >